Slow Exposures is Returning soon, get your Photos Ready!

Apr 22, 2015 06:00PM, Published by Jake Gentry, Categories: Arts+Entertainment, Community, Today
---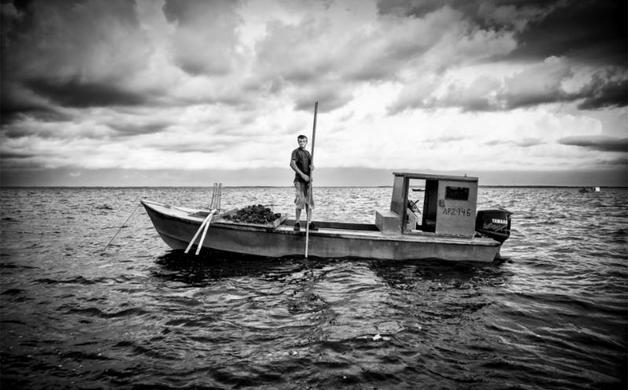 ---
---
Above image is a winner from 2013; Oysterman ... The Last Generation by Vinson Smith 


Slow Exposures is returning this September for its 13th year, and if you're a local photographer it's an event that's not to be missed. Getting your work into the competition means being seen by over 1000 photographers, photo lovers, critics, and more. Even if you're not submitting anything to the show it's an amazing opportunity to expand your craft by interacting with other photographers, sharing your own techniques, and networking within the industry.  
Slow Exposures will take place September 17-20, and it will be four days of exhibitions, receptions, and solo shows. The main exhibition this year is juried by Jerry Atnip and John A. Bennette, and a very special Pop-up Passport Tour of six shows will be juried by Richard McCabe. These shows and The Soiree at Split Oak Farm, The Saturday Supper, The Jurors Talk and J.A.M., and The Conlan Prize show at The Whiskey Bonding Barn are all part of Slow Exposures, and this year there will even be a new lodging opportunity called "SlowPark" for participants who want to stay right on top of the action.
This is gearing up to be the biggest Slow Exposures yet, and with as much energy as the competition has generated in the past it's no wonder that the show this year will be featuring so many great new events. For more information on exactly what you can see and do at Slow Exposures this year visit www.slowexposures.org.
By the way, if you're interested in entering this year's competition the call for entries is out, and submissions close midnight June 15, 2015. For details on how to enter visit the main show's call for entries page.
---
---
---