The Price of Beautiful Skin

May 08, 2015 05:00PM, Published by Jake Gentry, Categories: Lifestyle, Today
---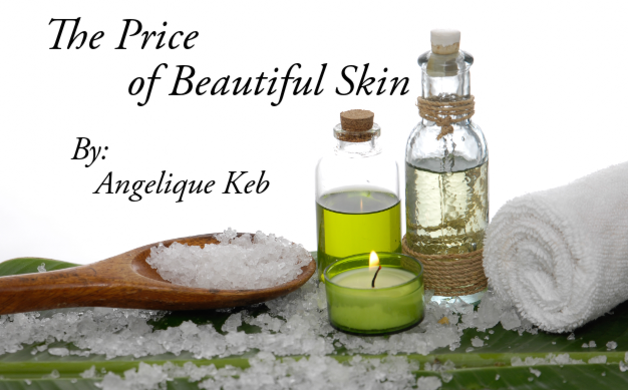 ---
---
By Angelique Keb
I recently attended an Aesthetic Network Event. I brought a brand new esthetician with me.  As we toured the event, speaking with vendors and listening to classes, she was in awe. I realized this is what my clients have been talking about in regards to being confused on products. What is needed for acne? Anti-aging? Both at the same time? My skin is sensitive, my skin breaks out with everything, the list goes on and on and on.
Those questions cannot be simply answered by grabbing a bottle of XYZ and hoping for good luck. Not when you are an educated skincare professional, a person who has studied and studied the skin.
This is where you, the consumer, must decide how serious you are about your skin and decide if you just want a quick fix or a permanent repair. When buying a new car you don't just look at the price tag, drive it around the block, and say ok. You do research, thorough research, just like with a new house and sometimes a spouse (ok that was a joke.) And why do you do so much research? Because this is an investment. You only have one face; it is time for you to invest in it. I am sorry to say but unless you and your neighbor selling the latest and greatest skincare product actually understand the skin and how it works you cannot begin to repair it. Just because the bottle of product is $300 at the big department store does not mean it works. You need products that penetrate the skin and will repair your cell damage.
For years we thought there were only 4 skin types, now we know there are 16 different skin types. Prior to using any skincare regime it is imperative to have a thorough skin analysis. Find the underlying causes of your skin condition. I have had the opportunity to meet people in this industry that actually started before it was a $16 billion per year industry. I am most impressed with the ladies I just met on Monday, both with solid gray hair and skin to DIE for. They have a complete understanding of how the skin works and what is necessary to have beautiful healthy skin. They were unflawed and untouched by any surgical procedures or needles. I wanted to stick a sponge inside their brains and pull it back out to bring home and share with you all. I do plan to visit Alexandra who currently lives in South Carolina originally from South Africa friend of Florence Barrett Hill, writer of Advanced Skin Analysis and friend of Dr. Des Fernandez founder of Dermaconcepts. I don't know when I have ever had so much passion and love for the ability to make everyone beautiful inside and out.  
---
---
---