What Could go Wrong? Using Mental Rehearsal for Confidence and Success

Jun 03, 2015 05:00PM, Published by Jake Gentry, Categories: Lifestyle, Today
---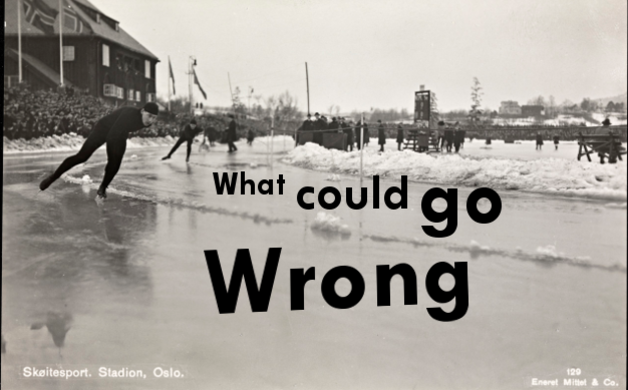 ---
---
We all worry about the future pretty regularly. Well, not all of us, but it takes a lot of mental training to break away from this habit that seems so ingrained in regular society. When we worry about an event it's usually because we don't feel ready to take it on, whether it's public speaking, meeting new people, or just driving somewhere we've never been. Well today we're looking at a way of dealing with this worry and turning it into something positive; let's look at mental rehearsal.
 Mental rehearsal is exactly what it sounds like: take a situation you're worried about and sit with it in your mind. Go over every bad possibility (starting from the very beginning) you can think of and imagine your reaction in each situation. Now, an important note is to keep it realistic. Your speech isn't going to be interrupted by an escaped convict flipping the refreshment table, nor will your half-marathon come to a stop because a sinkhole opened up in the middle of the track, but maybe you'll forget a particularly tricky line or start running out of steam on kilometer 11.
 Now, create a plan of action for each situation. If you can think of a few ways to deal with your potential roadblocks, go through all of them in your mind. For example: You're setting up for a big presentation. You come in for a dry run and everything looks great. The next day you get up for the real deal, and lo, the microphone doesn't work. Now, you don't just drop the mic and turn off the projector. You could ask if the sound guy has another mic ready, or try to project your voice if the room seems small enough. There are any number of strategies you could use to overcome this small obstacle, the point is that if you develop and rehearse contingency plans you're a lot more likely to succeed and more likely to feel better going into whatever it is you're preparing for.
For more about mental rehearsal and the thought exercises that complement it read Lifehacker's tips. 
---
---