Self-Defense Training Proven to Reduce Sexual Assault

Jul 13, 2015 03:30PM, Published by Jake Gentry, Categories: Lifestyle, Community
---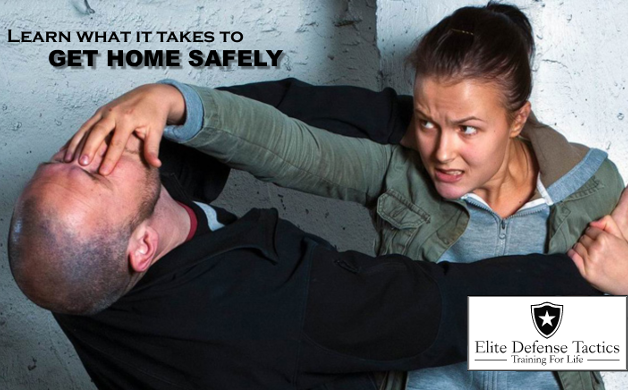 ---
---
Jim Brown
Owner, Elite Defense Tactics and Championship Martial Arts
FINALLY, a study was done that confirms what we have been saying for years.  Self-defense training for young women DOES reduce the risk of sexual assault in college! 
Until now, the standard policy among most colleges in the U.S. has been to increase the availability of counseling after a sexual assault.  The White House Council on Women and Girls produced a study titled "Rape and Sexual Assault: A Renewed Call To Action" in January 2014.  Its recommendations:
increase funding to victims support
hold offenders more accountable
more education for students and employees about sexual assault
provide adequate training for school officials charged with responding to complaints
policies to ensure that survivors are given the remedies and resources they need to continue their education
bystanders ("men") are to be encouraged to intervene when they encounter sexual assault situations
Did you notice that the only recommendation that had anything to do with prevention was to find a man to intervene on the woman's behalf?  We believe this to be demeaning to women, totally inadequate advice, and just plain wrong. 
A new study was published June 11, 2015 in the New England Journal of Medicine, titled "Efficacy of a Sexual Assault Resistance Program for University Women."  This study evaluated the results of providing 12 hours of Sexual Assault Resistance Training to first year female students at three Canadian universities.  Approximately 900 women were broken into 2 groups.  The group receiving the resistance training had approximately half the occurrence of completed rape than the group that only received brochures and sexual assault education over a one year period (5.2% vs 9.8%).
Professional, competent training should include behavioral analysis that would train women to evaluate the risk of sexual assault by male acquaintances and how to develop a plan to protect themselves. Being able to identify potentially dangerous situations before they become dangerous and knowing how to quickly form a strategy to protect oneself is the primary focus of a good self-defense program.  However, in the event they are unable to stop a perpetrator from attempting a sexual assault, training should also include a program that is effective and easy to learn.
Our self-defense program does all that.  It is based on Krav Maga, a self-defense style developed and used by the Israeli Special Forces.  Krav Maga is used by military and police world-wide. The U.S. Government believes in Krav Maga so much that right after September 11, 2001 they sent their Federal Air Marshals to Israel to train in Krav Maga with the Israeli Sky Marshal Training Academy. One of the reasons for its popularity is that besides being extremely effective, it is easy to learn even for those with no prior martial arts training. In all of this, our primary focus is to keep the potential victim out of trouble. We teach them to be more aware of their surroundings, to stay out of compromising situations, and how to talk their way out of dangerous circumstances. We do this through extensive discussion of situation awareness, threat recognition, verbal de-escalation, and situation analysis.  These aspects of self-defense enable the potential victim to keep away from trouble or know when and how to leave a potentially dangerous situation without having to fight 
Elite Defense Tactics at Championship Martial Arts, 210 East Solomon Street, Griffin, provides regular women's classes and periodic seminars.  The next seminar for young women is Saturday, July 25 from 10:00 – 1:00.  To register, call (770) 228-6159 or visit
www.EliteDefenseTactics.com/seminars
.  Register and pay by July 22 to receive a reduced price (space is limited).
---
---
Championship Martial Arts Elite Defense Tactics self-defense
---