Stop Writing Like a Third Grader, Improve Your Penmanship!

Aug 11, 2015 03:30PM, Published by Jake Gentry, Categories: Lifestyle
---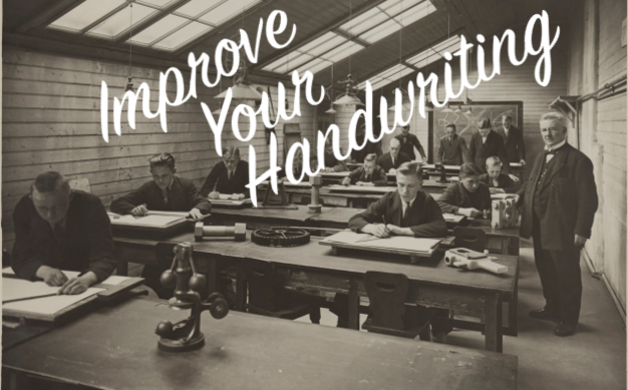 ---
---
The main reason most people want to improve their handwriting is aesthetics. We could all stand to have our handwriting look a little better. That's as fine a reason as any to pursue better handwriting, but there are plenty more reasons to upgrade your penmanship, for example:
Writing notes by hand improves learning
Handwriting is a form of self-expression
Handwritten letters are a million times more sentimental than email
Good handwriting can make one appear smarter (or at least more sophisticated)
Writing by hand forces a thought to stay solid when it's put down (where typing leaves it open to changes)
So how, exactly, does one improve their handwriting? It might seem too difficult or too complicated, but after about a week of practice you'll find it's really simple (and actually kind of fun!). We followed 
this
 guide by Lifehacker, and it's been working so far (we
were
considering handwriting this article, but that wouldn't have worked so well).
---
---
---