Environ® Skin Care

Aug 12, 2015 04:03PM, Published by Jake Gentry, Categories: Lifestyle, Today
---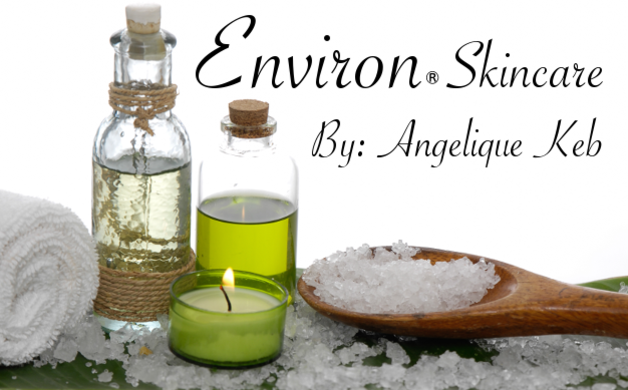 ---
---
By Angelique Keb
The Environ® skin care range was first formulated as a result of prominent Cape Town plastic surgeon Dr. Des Fernandes' misfortune when he attempted to treat the melanoma of two young patients, both of whom died before they were twenty-three years old. Such a horrifying experience leaves an indelible scar on one's life as a doctor. For this reason he started to study the mechanism of skin cancer and the skin, and thus Environ® was born.
The introduction of Vitamin A into the formulation of skin care products heralded a new era in the treatment of sun-damaged skin. Although some cosmetic houses were using very low doses of Vitamin A in their skin care products in the 1980s, Dr. Fernandes was the first person in the world to introduce Vitamin A in high effective doses. Dr. Fernandes realized that cosmetics had to contain adequate amounts of Vitamin A, Vitamin C and other antioxidants along with peptides and growth factors if we intended to help protect our skin from the ravages of increasing UV radiation and the stresses of modern life.
The Medical Aesthetics profession continues to evolve, and demand continues to grow for non-surgical services and new technology. Environ® is a results-driven company, and they're known for the cutting edge research behind every inclusion in their product lineup. Always a generation ahead of others, Environ® continually adds new products backed by clinical and scientific research. 
Vitamin A is the "skin vitamin" essential to all skin care regimens. It is used in the form of retinyl palmitate, retinly acetate, retinol and beta-carotene. As the skin "normalizer", it helps to prevent photoaging and improve the look of the skin by visibly increasing hydration, helping with the appearance of lax, discolored, or unhealthy skin. Vitamin A also provides natural sun protection.
Vitamin C, in addition to being a free radical scavenger, helps to play an important role in decreasing the look of lax skin and uneven skin tone. Environ® has pioneered the use of a stabilized, gentle, and highly effective fat-soluble form of Vitamin C. Natural antioxidant vitamins C, E, B5 and beta-carotene also help to counteract the look of damage caused by free radicals. 
Polypeptides such as Dermaxyl® Matrixyl® and Argireline® have been scientifically proven to be effective in assisting to reduce the appearance of wrinkles. Working in synergy with Vitamins A, C, and E, they help to increase the appearance of firmer skin and hydration.
Suncare® has both UVA and UVB absorbent sun filters, an effective reflectant sunscreen, titanium dioxide, and antioxidant vitamins to help protect from the effects of the sun. 
Unlike most skincare lines, Environ® is sold exclusively through medically affiliated practices. It is never sold online or by a "local representative" (your neighbor). 
I was fortunate enough to begin carrying this line in November of 2014 and my clients have seen and felt noticeable improvements in their skin. I am able to treat every skin type and many conditions, including acne, rosacea, aging, hormonal skin, melasma and precancerous cells. However, if I believe the cells are beyond my level of expertise I will refer clients to a dermatologist. 
Let me help you with products that are nonfragranced, noncomedogenic, hypoallergenic, and colorant free, products that are not tested on animals, and that are of the highest pharmaceutical grade. All ingredients are tested for effectiveness, safety, and purity by independent laboratories and are never compromised by marketing trends.
Environ® has its own dedicated manufacturing facility. Maximum effectiveness of formulations is maintained by prevention of exposure to light, heat, air and radiation. All products are tested by three independent, certified facilities for the biochemistry, microbiology, and Vitamin efficacy levels. 
I always have samples on site and am happy to give free consultation and samples upon request. 
You may be using other products on your skin but those products do not come with me, your personal skin care specialist/Esthetician.
I look forward to educating you more in the upcoming months. 
Angelique Keb
Spa Angelique
---
---
---