Grocery, Locally; Five Local Farmer's Markets

Aug 24, 2015 03:00PM, Published by Jake Gentry, Categories: Food+Drink, Lifestyle, Today
---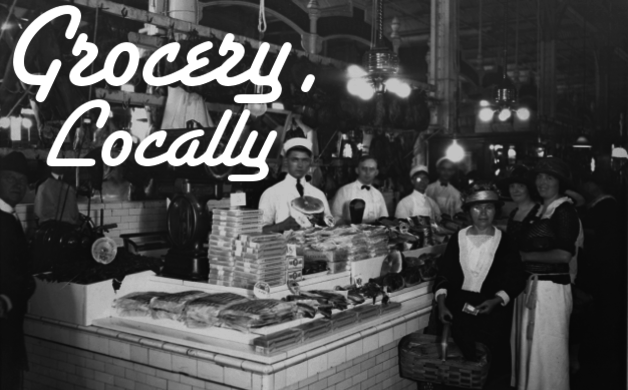 ---
---
Farmer's markets are nice. It's not clear why driving past a group of people in overalls standing behind tables loaded down with fruits and vegetables (and usually homemade goodies too) instills a sense of peace, but just knowing that fresh fruits and veggies are readily available with
no 
supermarket intervention probably has something to do with it.
So, how often do you stop off at one of these roadside produce sections? If you tend to notice these little pop-up markets on your way to something else, then you probably don't think you have the time to stop by. It's easy enough to make a little time for a visit to a farmer's market, as long as you know where it is, when it is, and you carry a little bit of hard cash. Today we're bringing you info for five local farmer's markets so that, no matter where you are, you'll be able to get your hands on some locally-grown goodness and help out the community a little bit in the process.
The Wednesday Market
First up is a Zebulon favorite. The Wednesday Market is held (when else) on Wednesdays. It's in a little bungalow just off the Zebulon Town Square, and it's not like your average farmer's market. The Wednesday Market has a 
robust online ordering system
, you can see what's available and place an order before Wednesday rolls around, then go by between 3:00 PM and 6:00 PM and pick it up! 
The Barnesville Farmer's Market
Between 11:00 AM to 6:00 PM every Thursday from May to October you can pick up something tasty at Barnesville's annual farmer's market, 
it was just reopened this May!
The Griffin Farmer's Market
Held right in front of the Kiwanis Fairgrounds between 10 AM and 2 PM every Friday, The Griffin Farmer's Market always seems to be doing something new. Of course you can always get some local produce, but if you watch their 
Facebook page
 you'll be the first to find out about food truck stops and special events. 
The Locust Grove Farmer's Market
From 8:00 AM-12:00 PM every Saturday June-October you can see what's going on at the 
Locust Grove Farmer's Market
. Held on the train platform in Locust Grove's downtown, you can find fruits, veggies, local craft items like candles, and even flowers. 
The Dekalb Farmer's Market
Maybe you're an experienced market-goer and you already know which local market has the best tomatoes, which one carries the softest sourdough bread, and which one has got the widest variety of local honeys. Well if you're looking for something semi-local that's especially unique, delicate, or difficult-to-find, you're likely to find it at the famous Dekalb Farmer's Market. Not exactly local, and certainly not small, the Dekalb Farmer's Market is, nonetheless, loaded to the rafters with any kind of produce you could possibly want. If you need some yucca to boil down, authentic gruyere for a dinner party, or just a bucket of fresh crab (still thrashing) you can't do better than this incredible world market. The trip into Atlanta is worth it, and they have the kind of stuff you can't get anywhere else. Icing on the cake? Their wine and beer selection is the definition of world-class.
---
---
---