5 Tips for Novice Mind Readers

Aug 31, 2015 03:00PM, Published by Jake Gentry, Categories: Arts+Entertainment, Lifestyle, Today
---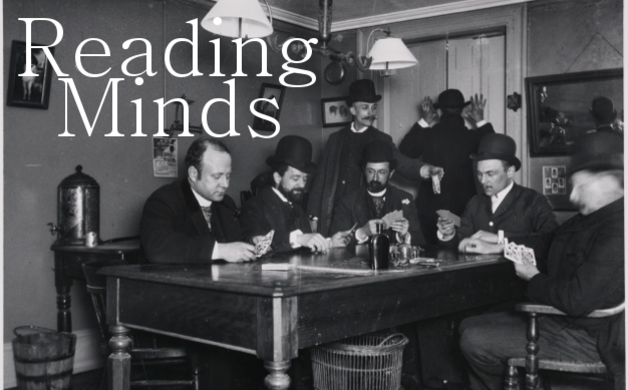 ---
---
There are some people who, you could swear, can read minds. These people always seem to be on equal footing with whoever they're speaking to whether they're wheeling and dealing in a flea market or schmoozing at an industry conference. It might seem like some are born with supernatural charisma, but we all know that's not true. The biggest factor determining your charisma isn't in how you speak, it's in how well you pick up on the desires, values, and cues of others, and that's something you can learn with a lot of practice.
People are constantly telling you what they think and how they feel, even if they don't realize it. To start learning how to read the cues of others, whether through body language, conversational reactions, or just educated guesses about their background, we've found five tips that'll have you reading minds in no time.
Consider their values
Different strokes for different folks. Sure it's cliche, but it's true; everyone has different values. Those values will dictate how you can talk to someone, what to talk to them about, and what kind of information they're comfortable exchanging in conversation.
Pay attention to emotional triggers
You can tell when you've hit a nerve. Now whether that's a funny bone or a healing sore it's in your best interest to make note of people's boundaries.
Play to their personality
If they're a laid back person, don't bring a bunch of spreadsheets to them about your idea. Do bring the hard facts to the no-nonsense folks.
Listen with your eyes
Learn about those natural body language cues, what does it mean when a person leans in? How about when they fold their arms? What does it mean when they're looking off into the space above and to the left of your head? (yes, that's usually an actual cue that means they're thinking in a specific way)
Tap into vocal subtleties
It's definitely important to actually listen to what the person you're talking to is saying. Possibly more important than the words is the way the words are delivered. There are subtle variances in tone, little breathing cues, and big shifts in the speed of a conversation that all indicate how the other person is thinking.
You'll eventually start noticing these small elements in conversations, but for longer descriptions of the important conversational cues that you can tune into have a look at FastCompany's post on the five ways to read someone's mind. It's very in-depth and there are some great insights from folks who are paid to know how to read minds.
---
---
persuasion charisma socializing
---