The Forsyth Historic Train Festival Returning for Another Year

Sep 24, 2015 03:00PM, Published by Jake Gentry, Categories: Food+Drink, Arts+Entertainment, Community
---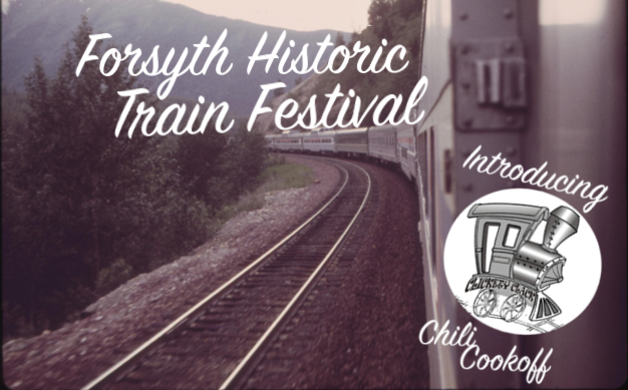 ---
---
Scheduled for November 7, 2015 at the Historic Train Depot, the Forsyth Historic Train Festival festival includes an exhibit of railroad memorabilia, live music, the Clickety-Clack Chili Cook-off, a car show, a fine art gallery and auction, a "hobo parade" sponsored by the Monroe County Library, and food, art, and craft vendors.


The festival began in 2013, and it marks the date of the arrival of the first locomotive in Forsyth in 1838. The Ocmulgee, a wood burning train, came from macon on the freshly laid track between Monroe and Macon.


The Chili Cook-off is a new addition, and teams from all across Georgia will be in attendance to compete. There will be traditional judging, but visitors to the festival can also sample competitors' chilis and decide for themselves who should win the People's Choice award.

During fall, in preparation for the festival, the theme of the Monroe County Library's reading program will be "steam," with emphasis on trains. The library is also sponsoring a parade for children dressed as hobos during the festival.

In addition to a display of memorabilia commemorating the Nancy Hanks, a passenger train that served Forsyth from 1952 to 1971, Operation Life-Saver will be giving a railroad safety demonstration, and the Middle Georgia Mustang Club will be exhibiting cars from its collection, as well as the collections of its members.

In keeping with a tradition from the first celebration, art by students in the Monroe County School System will be displayed. Local teachers will be collecting and submitting art for the exhibit.

This year's steering committee consists of Bonnie Barker, Ralph Bass, Denise Collins, Loraine Khoury, Debbie B. Melton, Martin Presley, Al Shackelford, and Lynn Watts, assisted by Matt Chalfa of the Better Hometown staff.
---
---
food music festival forsyth trains chili
---