Before you head off to the fair pick up some GOOD READS!

Oct 09, 2015 05:00PM, Published by Jake Gentry, Categories: Food+Drink, Lifestyle, Community, Today
---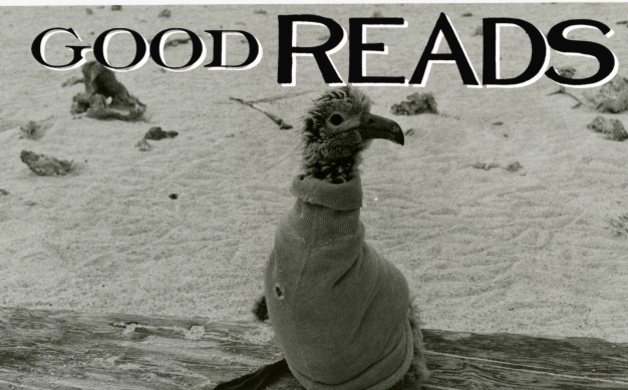 ---
---
READING AROUND THE WEB


Talking to a grieving person is difficult. Instead of relying on meaningless scripts 
HERE'S HOW YOU SHOULD SPEAK TO SOMEONE WHO'S GRIEVING.
Social self-defense doesn't have to be violent. In fact, insulting someone unpleasant will a bad situation worse. 
GET PEOPLE TO PEACEFULLY LEAVE YOU ALONE BY CONFUSING THEM.
When food supply is threatened do you work together to find solutions that will benefit everyone, or do you lock yourself in and hide away with what you still have? 
WELL THE CHOCOLATE INDUSTRY IS BANDING TOGETHER TO SAVE CANDY.
If you pursue an art or a craft it might feel difficult to get your work seen. Instead of toiling away in solitude, create your own "scene". 
COLLABORATING WITH OTHERS MEANS MORE IDEAS AND MORE EXPOSURE.
READING AROUND HERE
The Spalding County Fair is almost here, and this year it's going to be bigger than ever! Read More » 
The critically-acclaimed VIDA Guitar Quartet is coming to Griffin on October 15, and you don't want to miss your chance to hear them live at the Griffin Auditorium! Read More » 
The Forsyth Historic Train Festival is on its way back for another year, and the committee behind the event has made some exciting changes that promise to set it apart from previous years. Read More » 
It's the first week of fall, and what better way to celebrate than by finding something to do around town? Read More » 
Research finds a link between fermented foods and a decrease in social anxiety, does this mean "it's all in your head" should be "it's all in your gut"? Read More » 
---
---
social good reads socializing community wifi
---