GPLS Distributing Accessible Tech to Libraries in Need!

Nov 24, 2015 01:56PM, Published by Jake Gentry, Categories: Community, Today
---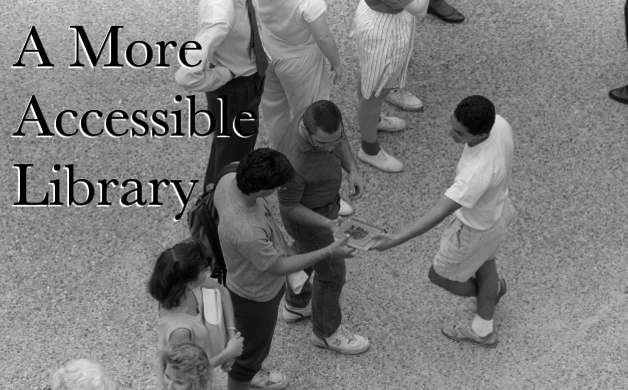 ---
---
Georgia Public Library Service (GPLS) has begun supplying a suite of assistive technology devices to every public library system in the state. The initiative is part of the new model for Georgia's provision of library services to the blind and others whose physical abilities require the use of books and magazines in audio format or braille.
"We are committed to the goal that every library will become a member of the Georgia Libraries for Accessible Statewide Services (GLASS) network, and that they will be equipped to make library programs, services and collections accessible to all users," said State Librarian Julie Walker.
The GLASS network of talking book libraries gives Georgians ready access to materials from the free national library program that is supported and administered by the Library of Congress and the National Library Service for the Blind & Physically Handicapped (NLS).
Eventually, by using all 400-plus public libraries as community contact points for NLS service and by ensuring that staff at every library in Georgia is trained to make appropriate referrals, Walker said, "GPLS hopes to raise awareness of GLASS to the levels enjoyed by other services, such as GALILEO and the annual Summer Reading Program, that are sponsored and coordinated by the state but that serve readers in every community."
According to Pat Herndon, director of GLASS, GPLS will issue to each system one desktop MagniLinkS video magnifier, two Mobilux Digital Touch portable magnifying devices and one MagniLink Voice "reading machine."
The equipment was will be distributed to Georgia's public library systems in November, Herndon said.
"This equipment purchase, completed using federal LSTA funds from the Institute of Museum and Library Services, is a strong step forward in inclusiveness for our patrons with print impairments, not only in selected locations but in every library system in Georgia," she said.

---
---
library accessibility public library
---