These are Industrial Grade GOOD READS!

Dec 04, 2015 01:51PM, Published by Jake Gentry, Categories: Community
---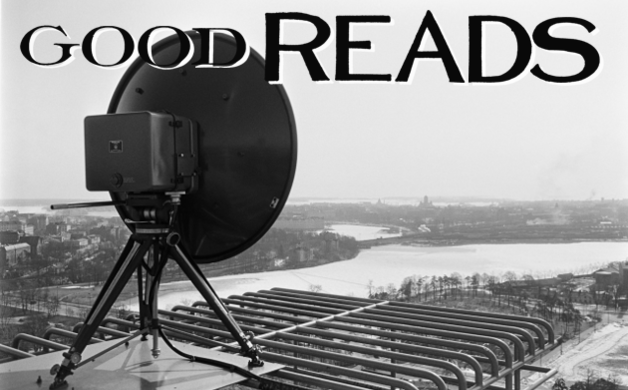 ---
---
READING AROUND THE WEB
Done binging on Netflix? Good, because
IT'S PROJECTED THAT 2016 WILL HAVE MORE THAN 400 SCRIPTED TELEVISION SERIES. 

Nothing is quite like watching a 
FOUR-YEAR-OLD DRIVE A GIANT TRUCK THROUGH AN OBSTACLE COURSE.
Looking for a new home, or do you just want to know what your neighbor's houses look like inside? Either way, we've got some new listings from realtor.com that might interest you! Read More » 
Jason Stowell of the Spalding County Parks, Public Grounds and Leisure Services Department was named State Volunteer of the year by the Georgia Recreation and Park Association! Read More » 
GPLS is providing Georgia's public libraries with technology that will help visually impaired citizens use and enjoy their resources! Read More » 
Key and Peele's Head Writers Pick Their Top 10 Keegan-Michael Key and Jordan Peele Performances Read More » 
In this workaday world we have to fight for every inch of ground, make your fight easier by not sweating the small stuff, until you can't work up a sweat for anything else. Read More » 
---
---
food good reads business funny confidence
---