Breakfast with Santa: A Christmas Event for a Cause

Dec 16, 2015 12:42PM, Published by Jake Gentry, Categories: Arts+Entertainment, Community, Today
---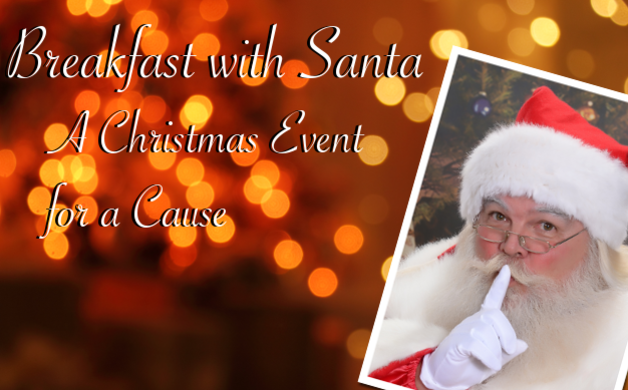 ---
---
Is your family ready for breakfast with Santa? Would you like to give to a charitable cause this year? Candler Field & Barnstormers in Williamson are hosting Breakfast With Santa on December 19, and the event will support Santa Joe's efforts to raise funds for Children's Healthcare of Atlanta and UFHealth Proton Therapy Institute's UFHPTI for the Children Fund.
Santa Joe was inspired to become a Santa by his older brother David Fordham. David was Joe's mentor, friend, coach, business partner, and right hand. David and Joe were inseparable, and throughout their lives David did much to support Joe. Diagnosed with a heart murmur when he was young, David was unable to play organized sports. Instead of harboring any kind of resentment, when Joe began playing David would coach his teams. Joe went to college on an athletic scholarship, and he credits that success to the hours David spent coaching him.
For 22 years they worked together at the business Joe started. In 2007, David's daughter had twin girls. David began growing out his hair and beard. After visiting his granddaughters in costume, David decided to become a Santa. He enrolled in the Charles W. Howard Santa school in Midland, Michigan, and went on to make appearances and do charity work until fall of 2010.
David passed away on December 19, 2010. After a series of surgeries David's body wouldn't heal, and he succumbed to a heart attack. Joe had been beside David for 55 days in intensive care. David's daughters and Joe decided to start a college fund in his honor, "The Santa David Scholarship Fund". It was funded by donations given in lieu of flowers. $4000 was raised and Joe made sure that every penny donated would go directly to the recipients. For two years, they were able to award a $2000 scholarship.
In March of 2012, Joe learned that he had prostate cancer. Joe was facing surgery, and asked his surgeon to review the side effects. His surgeon mentioned that the robotic arms used in the surgery might cause complications, and Joe reconsidered his options. He chose not to have the surgery, and pursued a radiation treatment called proton therapy instead. Joe went to the University of Florida Proton Therapy Institute for his treatment, and what he saw when he walked through the doors that day solidified a calling to follow David's example in service.
Joe saw a little girl, a patient at the institute, playing in the lobby. He was moved by her situation, and knew that David would have wanted to help children like her. Joe decided to pursue an education at the Charles W. Howard Santa school and work as a Santa for charity. He carries David's legacy with him, and he's working to establish a charity in David's name.
Santa Joe will be at Barnstormer's Grill on Saturday, December 19. Bring the kids and contribute to two great causes! Reservations are $12 per person, $80 for a table of eight, and kids three and under eat free! Call 770-227-9989 to reserve your spot now.

To learn more about Santa Joe visit his website at 
therealdealsanta.com
To learn more about Barnstormers Grill at Candler Field visit 
barnstormersgrill.com
---
---
Charity christmas santa barnstormers grill barnstormer's candler field museum
---