Inaugural Georgia Public Library Award Winners Announced!

Jan 07, 2016 02:00PM, Published by Jake Gentry, Categories: Lifestyle, Community, Today
---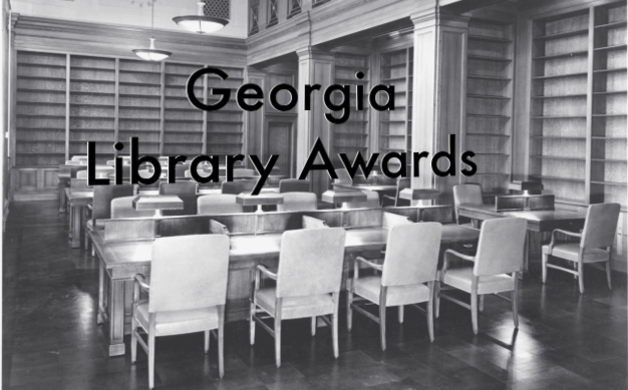 ---
---
Georgia Public Library Service (GPLS) has announced the winners of the inaugural Georgia Public Library Awards, honoring the outstanding service and achievements of Georgia's public libraries, librarians and library champions. "We're so pleased to be able to recognize the work of those who help make our libraries exceptional," said State Librarian Julie Walker.
Georgia's 2015 Public Library of the Year is the Lee County Library. Presented to the library whose staff best exemplifies the qualities needed to positively impact the lives of residents in the communities it serves, the award will be presented by Walker to the library at the Lee County Board of Commissioners meeting in Leesburg on Jan. 12.
Georgia's 2015 Public Librarian of the Year is Steve W. Schaefer, who retired this year from his position as director of the Madison-based Uncle Remus Regional Library System. The award recognizes a full-time and professionally licensed public librarian whose innovative and creative talents are instrumental in the delivery of outstanding library service to his or her library and the communities it serves. Schaefer will receive the award at a Jan. 20 ceremony at the Morgan County Library.
"I am very honored and touched by this award, especially since I am the first to receive it," said Schaefer. "I am certain that there are many who deserved the award more than I, but I love it all the same. Advocating for public libraries is no job for cowards or the demure. I have made friends and enemies during my career, but I am equally grateful to both since they made me all the more dedicated to a relentless crusade to provide quality public library service to each and every resident of Georgia."
Georgia's 2015 Public Library Champion of the Year is Kathryn Ash, current president of the Friends of Georgia Libraries and a trustee of the Jefferson-based Piedmont Regional Library System (PRLS). Presented to an outstanding advocate who was not employed in any capacity by a public library but whose support significantly raised the profile of libraries and improved services during the year, the award will be given to Ash at a Jan. 15 ceremony at PRLS's Winder branch library.
"To be chosen to receive this award is an immense honor — and hugely humbling, considering that Georgia's public libraries are championed by so many dedicated library supporters," Ash said.

Nominations were submitted from public library directors, members of recognized Friends groups and GPLS staff members. Collectively, GPLS received more than 30 nominations — from every corner of the state — for the three awards.
"Each of our winners received multiple nominations, but the selection process was exceptionally tough, because all the nominees were deserving of recognition," said Wendy Cornelisen, assistant state librarian for library innovation and collaboration, who served as chair of the selection committee.

"While Georgia libraries and librarians often win local and national recognition, we wanted to establish this awards program as a way of enabling the state to shine its own light on the achievements of our public librarians, libraries and champions," Cornelisen explained. "And by calling attention to their innovative and creative work, we hope to inspire others through their examples."
As the state library agency and a unit of the University System of Georgia, GPLS empowers libraries to improve the lives of Georgians by providing and encouraging visionary leadership; ensuring equal access to information and technology; and promoting the value and joy of lifelong reading and learning.
---
---
library awards Libraries Georgia Libraries
---