Martin Luther King Jr. Day of Service at the Healthy Life Community Garden

Jan 11, 2016 01:00PM, Published by Jake Gentry, Categories: Lifestyle, Community, Today
---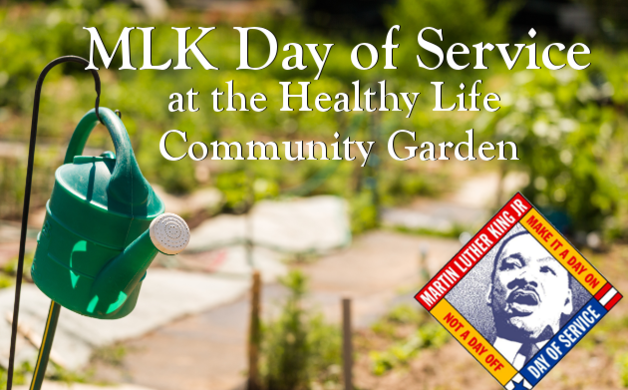 ---
---
Spalding County 4-H and the UGA Spalding County Extension office invite the community to come help improve and beautify the Healthy Life Community Garden on Monday, January 18. 
The Healthy Life Community Garden is connected to the historic Rosenwald School, known previously as the Spalding Vocational High School for African American students and later as Fairmont. The school was built in 1929 with funds from the Julius Rosenwald Foundation, as well as contributions from residents of Spalding County. 
The Healthy Life Community Garden is a project of UGA's Spalding County Extension and it's a place where members of the community are given space to garden. The garden is also the site of summer programs for children, student programs like UGA's Junior Master Gardener program, and it's a volunteer site for the Spalding County 4-H program.
The invitation is part of an initiative to make MLK day a day "on," and not just another day off work. "What are you doing for others?" was the question posed by Dr. King as life's most urgent, and the opportunity presented by Spalding County 4-H and the UGA Extension is a great way to serve your community and empower others. 
Work begins at 10:00 AM Monday, January 18, and you can contact Maia Price at mcprice@uga.edu or call the Spalding County UGA Extension at 770-467-4225 to sign up.
---
---
uga griffin Martin Luther King Jr. Dr. Martin Luther King Martin Luther King Jr. Day MLK day of service MLK day Healthy life community garden Spalding 4-h
---