Black History Month at the Georgia Archives

Jan 27, 2016 01:17PM, Published by Jake Gentry, Categories: Community, Today
---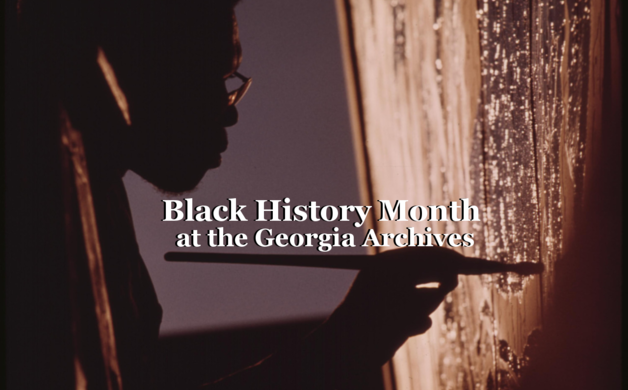 ---
---
(photo of artist Ron Blackburn painting a mural in Chicago courtesy The U.S. National Archives)

The Atlanta chapter of the Afro-American Historical and Genealogical Society, the Auburn Avenue Research Library, the Georgia Archives, and the Friends of Georgia Archives and History (FOGAH) will host a Black History Month program at the Georgia Archives in Morrow on Saturday, February 13, 2016.

The program is free and requires no registration. The day of events will begin at 9:00 a.m. and continue until just before 5:00 p.m.

For those interested in attending and learning more at the Archives this Black History Month, included below is a schedule of events and talks to take place on the day.



9:00-9:15 Welcome and Housekeeping

9:15-10:30 Dr. D.L. Henderson - Dignity in Death: South-View Cemetery Association

10:30-10:45 break sponsored by FOGAH

10:45-12:00 Louis Childers - William and Mary the Untold Story: Revealed in William Zeigler Estate Records

12:00-1:15 Lunch - Cash donation for pizza

1:15-2:30 Dr. Curtis Grave - Personal History in America's Peculiar Institution: An Intimate Exploration of Enslavement in New Orleans' Plantation Country

2:30-2:45 break sponsored by FOGAH

2:45-4:00 Elyse Hill - African-American Genealogical Research: Breaking Through the 1870 Brick Wall

4:00-4:10 Break

4:10-4:50 Kayla Barrett - Resources for African-American Genealogical Research at the Georgia Archives




For more information, and to learn more about the Georgia Archives, visit http://www.georgiaarchives.org/

The Georgia Archives is a unit of the Board of Regents of the University System of Georgia and identifies, collects, manages, preserves, and publicizes records and information of Georgia and its people and assists state and local government agencies with their records management. This work is done within the framework of the USG's mission to create a more highly educated Georgia.



---
---
Black History Month Georgia Archives
---