Entrepreneur Focus: Reliance Health and Homecare

Feb 09, 2016 01:00PM, Published by Jake Gentry, Categories: In Print, Community, Today
---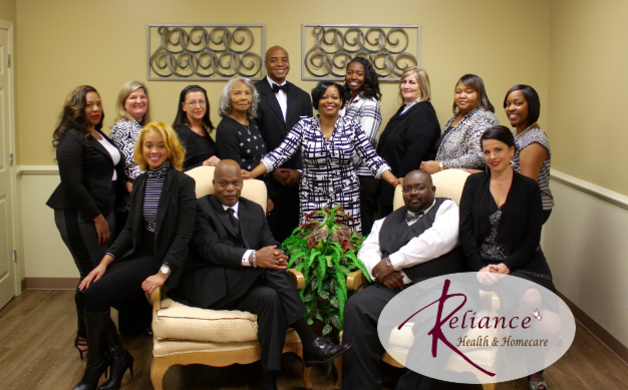 ---
---
The thought of considering homecare immediately creates tension, and unfamiliar concerns surface when a family is comparing care providers for a loved one. It's overwhelming, and family members often don't know where to turn to find all the resources they need to receive excellent care locally.
Reliance Health & Homecare answers these questions for local families navigating the full range of homecare services. Stephanie Collier saw a need in the community for more modern, comprehensive homecare services. She began her career in healthcare in 1998, when, after graduating from nursing school, she worked in oncology. She provided chemotherapy treatments, but saw many patients who needed additional care after chemo. Stephanie decided to meet these needs by opening Reliance Health & Homecare.
She began by providing palliative care in patients' homes. This improved the quality of life for many locals who were in need of additional care and who had limited mobility. Offering in-home care brought to light other issues, such as the need to provide care for those who were completely homebound and unable to visit medical offices. Stephanie responded by offering home-based physician services that provide primary care in the home with the goal of improving the quality of life for homebound patients. Services which may be provided in the home include physical therapy, occupational therapy, home care aides, ultrasounds, echocardiograms, pacemaker checks, 24-hour Holter monitors, PT & INR, EKG, X-rays, blood work, Dopplers, and private homecare and hospice services. 
Reliance is always trying to find ways to better provide quality care for patients. They refuse to say, "We can't," and leave a patient and their family without hope. Reliance puts families in touch with available local resources and works with physicians and local providers to serve patient needs. Care is provided by medical physicians, nurse practitioners, registered nurses, chaplains, social workers, and more.
When care providers spend as much time with a family as the folks at Reliance do, they become part of the family. When a provider comes to a home and eases some of the stress, they form a bond with patients and their families, and that's what Reliance Healthcare looks to provide—a feeling of being with family, and the knowledge that loved ones are getting the care they deserve.
625 Carver Road Griffin, GA, 30224
(770) 227-9222
---
---
Reliance health and homecare Reliance hospice E-focus
---