Presidio Brass Presents Sounds of the Cinema!

Mar 23, 2016 03:00PM, Published by Jake Gentry, Categories: Arts+Entertainment, Community, Today
---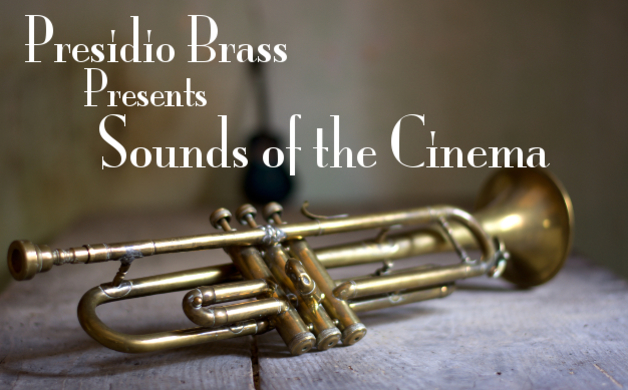 ---
---
Since forming in 2006, Presidio Brass has rocketed to success as the face of a bold new generation in brass entertainment. By combining a brass quintet, piano and percussion instruments with fresh, original arrangements, their unique sound has become a trademark for the ensemble and has captivated audiences everywhere. Inspired by the dedication of their school music teachers, Presidio Brass came together with the primary mission to promote music education and music appreciation in youngsters. Members of the Presidio Brass have performed with major symphony orchestras, including the Los Angeles Philharmonic, Las Vegas Philharmonic, Pacific Symphony and San Diego Symphony, and have shared the stage with commercial and pop artists that include Stevie Wonder, Natalie Cole, Quincy Jones and more, and they're performing at the Griffin Auditorium!
Presidio Brass present a show of Hollywood's greatest hits, Sounds of the Cinema, these five young men present film music with a good dose of wit and humor at the Griffin Auditorium, 234 East Taylor St., Griffin, Georgia, on Thursday, April 7th, 2016 at 7:30 p.m. Single tickets for this performance are $20.00; children are admitted free with an adult ticketholder. A group rate of $15.00 per ticket is available for parties of ten or more. 
Tickets may be purchased at the door beginning at 7:00 p.m., online at www.brownpapertickets.com, and locally at Griffin-Spalding County Chamber of Commerce, FNB Main, Zebulon branches, and A Novel Experience Bookstore in Zebulon. For more information visit www.griffinconcerts.org or call 770-228-3229 or email at GACA1958@yahoo.com
---
---
presidio brass griffin auditorium sounds of the cinema
---