Dolly Goodpuppy Society Presents Bone Appetit!

Apr 12, 2016 03:00PM, Published by Jake Gentry, Categories: Lifestyle, Community, Today
---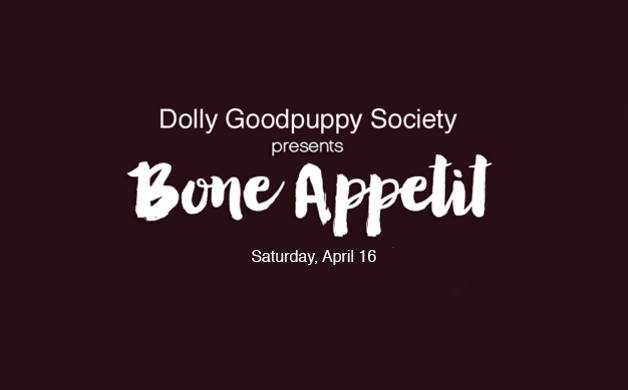 ---
---
Our good friends at the Dolly Goodpuppy Society are getting ready for "Bone Appetit", a fundraiser, auction, and live music event that's going to be held this Saturday, April 16 at the Canongate Golf Club in Sun City Peachtree. The event will feature live music from Rollin' Bones, a rock/blues group who have performed all over Georgia. A silent auction will also be held with prizes from businesses all over the community! Admission will be $50.00 at the door, and that even includes dinner.
All proceeds from the event will go to the shelter, and here's the best part: local businesses of all kinds have donated items to be auctioned off. You'll find everything from gift certificates and art from local artists to an in-home wine tasting event, even a vacation in St. Petersburg in Florida has been donated!
If you want to contribute to a worthy charity while winning prizes and having a blast don't miss this event! Call Gayle Hawbaker at 678-791-3316 or go to dollygoodpuppy.org to find out more.
---
---
local dolly goodpuppy society dogs animal adoptions shelter
---