Flying Back in Time on Vintage Day

Apr 20, 2016 03:00PM, Published by Jake Gentry, Categories: Arts+Entertainment, Lifestyle, Community, Today
---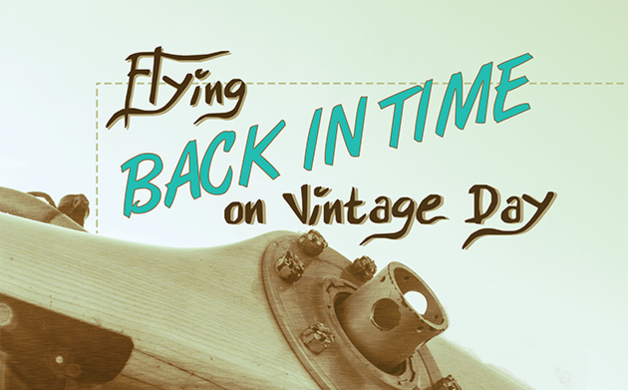 ---
Gallery: Candler Field Vintage Day - Photos courtesy Ron Alexander [6 Images] Click any image to expand.
---
---
Peach State Aerodrome is nestled on a swath of clear, hilly land in Williamson, Georgia. The small local airport hosts lots of events, and they tend to pick the days with the best flying weather when they want to attract a crowd. The interesting thing is, at Peach State Aerodrome many of the aircraft taking off to play among the clouds are vintage—functioning antiques. That's because the airport shares its space with an operating museum, Candler Field Museum. The aircraft, land vehicles, and other artifacts on display can still perform the functions for which they were designed. Owner Ron Alexander modeled the development of Peach State Aerodrome after the original Candler Field, which eventually became Hartsfield-Jackson International Airport. Ron's passion for the days of aviation's infancy burns brighter than ever, truly shining through on Vintage Day, one of Candler Field's most unique events.
Since 2005, Candler Field Museum has been hosting Vintage Day, an annual event that takes attendees all the way back to the bustle and excitement of the Roaring Twenties. Vintage Day is hosted on the first Saturday in June (June 4 this year), and every year visitors experience a day of nostalgic wonder and entertainment.
Festivities begin with the landing of Candler Field's most recognizable artifact: an enormous, shiny Douglas DC-3 Airliner. After the arrival of the DC-3 (often followed by the disembarkation of the day's special musical guests), the vintage aircraft at Candler Field take to the skies in a parade of flight. The crowd gathers at the side of Peach State's grass airstrip to watch each plane go by as an announcer describes its features and functions.
From there, the day unfolds at a relaxed pace. Attendees are treated to live, period-friendly music, local vendors tend booths loaded with handmade goods, and games are held for kids and adults alike to enjoy. Working vintage cars are on display, and other vintage vehicles are brought in by locals and volunteers for guests to admire. Fair-style food is served all day, with a blue plate special from Barnstormer's Grill available at lunch. The Candler Field Women's Auxiliary provides cakes for the cake walk and hosts a bake sale. The raffle is also an annual favorite, and popular prizes include unique antiques and vintage items.
Events also include re-creations from civil aviation's youth. Doug Davis, one of the founders of the original Atlanta airport, had a contract with the Curtiss Candy Company in which Davis's planes would drop Baby Ruth candy bars over schools as an advertisement. Ron likes to have a candy drop of his own—every year, planes drop Baby Ruth candy bars with streamers attached onto the airfield for kids to run out and pick up. This year, the candy drop will be an extra-special treat: the plane used will be one of Candler Field's most prized artifacts, an almost century-old working Curtiss Jenny biplane.
Vintage Day represents something greater than well-maintained antique aircraft. The dedication of the volunteers, aviators, and museum staff bring the spirit of early aviation back to life for a short time each year. Visitors are spellbound—just as crowds in the 1920s were—by the beauty and grace of the aircraft, and it's easy to see why Ron and his team are so passionate about keeping interest in aviation history alive. Candler Field Museum is a unique and valuable resource to have nearby, and Vintage Day is a perfect example of how much fun it can be to visit the past 
To learn more about the history of Peach State Aerodrome and Candler Field, read "Candler Field Revisited" in Volume 1, Issue 1 in our online archive.
For more information on the Peach State Aerodrome, Candler Field Museum, Vintage Day, or other events hosted at Peach State, visit www.peachstateaero.com.
---
---
event vintage day Candler Field vintage peach state ron alexander planes
---