Griffin Area Arts Alliance Awards Ceremony Coming Soon!

Apr 27, 2016 03:00PM, Published by Jake Gentry, Categories: Arts+Entertainment, Community, Today
---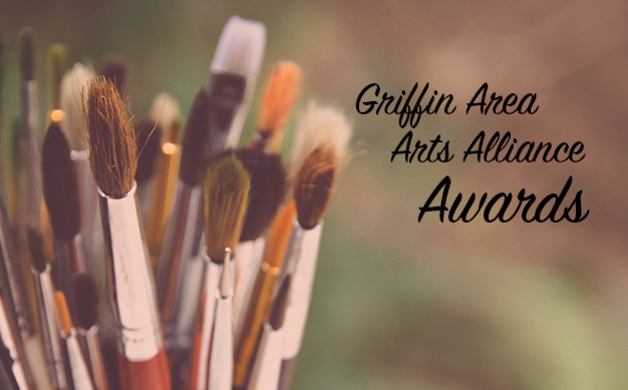 ---
---
The Griffin Area Arts Alliance has announced their "Heart For The Arts" Awards ceremony. On Tuesday, May 10, 2016 at 7:00 PM join the Alliance as they recognize individuals and organizations who show a demonstrated commitment to the growth and support of the arts in the Griffin-Spalding County area
Special guests include members of the Beatles tribute band The Return. The hometown "Fab Four" will share stories of their experiences performing, speak about the importance of supporting the arts and perform a song or two.
Honorees include locals that have been featured in Kitchen Drawer like Dr. Gayle Goodin and Mrs. Nora Goodin ("La Isla: A Love Story" Vol. 4 Issue 1), Camelot theatre's Brad Fowler (Artist Profile, Vol. 4 Issue 6), and musical guests The Return (Vol. 4 Issue 5).
The event is open and free to all interested, for more information visit GAAA's Facebook page.
The Griffin Area Arts Alliance, Inc. (GAAA), as a coalition of individuals and groups interested in the cultural growth in the area, support, promote, and encourage the arts and artists within the Griffin-Spalding County area.   To accomplish its goals, GAAA's emphases will be coordination of resources, participation, and program development among existing arts related and cultural groups.  While GAAA's primary focus will promote the fine arts, GAAA desires to promote and support all cultural activities that contribute to the standard of living within the Griffin-Spalding County area.
---
---
art event free awards reception Griffin area arts association
---