Movie Review

Jul 19, 2016 03:00PM, Published by Jake Gentry, Categories: Arts+Entertainment, In Print, Today
---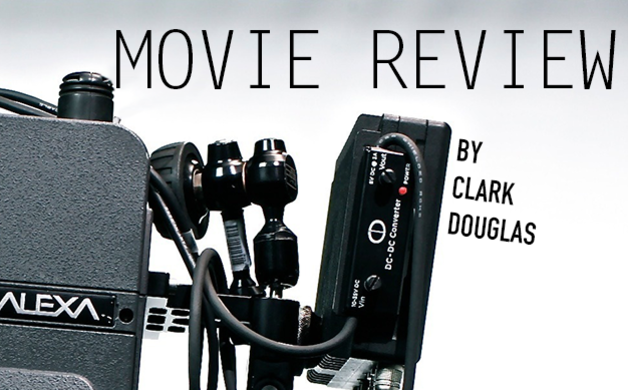 ---
---
By Clark Douglas

It's summer movie season, and theatres are flooded with explosion-filled blockbusters, sequels, remakes, and reboots. In the midst of all of these heavily advertised features, I thought it might be a good time to take a look back at a few recent hidden gems you might have overlooked. None of these films made a big splash at the box office, but all of them are worth your time.

If you're in the mood for something scary...check out The Witch, one of the most unsettling horror films I've seen in years. Set in 17th-century New England, the film examines the trials and tribulations of a family of Puritans living on the edge of a forest. Lurking within that forest? You don't even want to know. While modern audiences accustomed to flashy, aggressive, jolt-you-out-of-your-seat horror may find this one a little slow, those who appreciate the slow-burn terror of classics like The Exorcist and Rosemary's Baby will be rewarded with a genuinely chilling tale of religious terror. A word of advice: keep an eye on that goat.

If you're in the mood for something funny...check out Hail, Caesar!, Joel and Ethan Coen's delightful homage to the Golden Age of Hollywood. The film tells the story of a popular actor (portrayed by George Clooney) who gets kidnapped by a shadowy organization, but the real joy of the film is in its affectionately detailed imitations of old movies: a "singing cowboy" Western, a mermaid melodrama, a Biblical epic, a Gene Kelly-esque musical, and more. The star-studded cast (which also includes Josh Brolin, Tilda Swinton, Channing Tatum, Scarlett Johansson, Ralph Fiennes, and other recognizable faces) is terrific, and, as usual, the Coens are serving up more than mere silliness. Beneath the fun, giddy surface, the film is a thoughtful religious parable built around some engagingly complex ideas about faith, movies, and ideology.

If you're in the mood for something thrilling...check out Green Room, a ferociously intense little movie. The film largely unfolds within the confines of a single room, and finds the members of a scrappy young punk band facing off against a group of violent neo-Nazis (led by a terrifically menacing Patrick Stewart). This one isn't for the faint of heart (the bone-crunching violence is pretty intense), but Jeremy Saulnier's writing is intelligent and his direction is razor-sharp. This one will put knots in your stomach early on and keep them there until the credits roll.

If you're in the mood for something moving...check out Midnight Special, a wonderful science-fiction film that exists somewhere at the intersection of '70s and '80s classics like E.T., Close Encounters of the Third Kind, and Starman. The story centers on a boy with mysterious supernatural abilities, and we watch as various figures – his loving father (Michael Shannon), his estranged mother (Kirsten Dunst), a government scientist (Adam Driver), and the members of a strange cult – attempt to claim him. The tale plays out as a sci-fi mystery of sorts, with the truth about the boy's past and the assorted motivations of the other characters being revealed in small fragments over the course of the story. The performances are sensitive and understated, and the film is loaded with quietly affecting moments. The climax – containing some mighty impressive special effects considering the film's small budget – will stick with you for a long time.
---
---
in print movie review clark douglas The witch summer movies green room hail, caesar! Midnight special
---